POS Point of Sale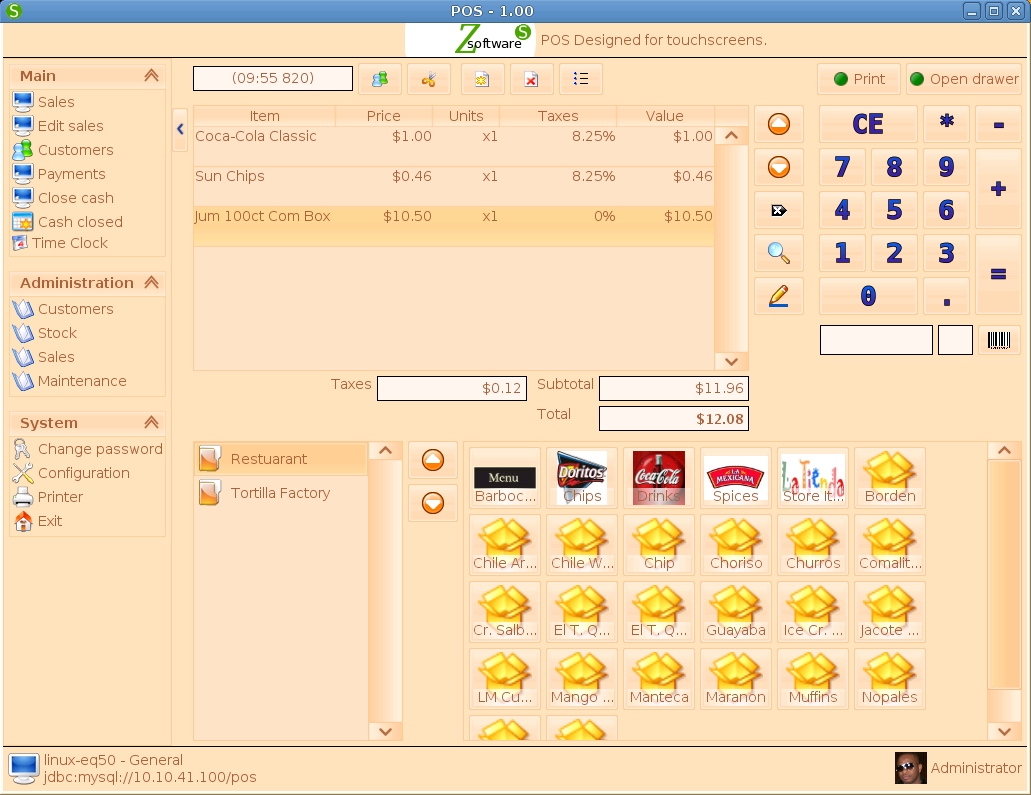 Designed specifically for touch screens.
Feature-rich solution with many robust capabilities.
Suitable for a wide a range of retail-based businesses
Configurable for any POS environment.
Better assist customers.

Streamline of processes; faster and more efective.
Increase in employees' productivity due to ease of use.
Very flexible and highly customizable.
No vendor lock-in.
Copyright © 2002-2009 Z Software. All rights reserved